Dr Stephen Ball
MBBS, FRCS ORL-HNS, PhD

Rhinologist, ORL Head and Neck Surgeon
Stephen is a UK trained ORL surgeon with over twenty years of experience and training, including fellowships in Auckland, Italy & the USA. He graduated from the University of Newcastle Medical School in 2005 and completed the Royal College of Surgeons specialty fellowship examination in Otolaryngology, Head & Neck Surgery (ORL) in 2018.
He has specialty expertise in managing problems of the nose & paranasal sinuses (Rhinology) along with ORL (Ear Nose & Throat) surgery in general. His public surgical practice is run out of North Shore and Waitakere hospitals where he manages both adult and paediatric ORL patients. To provide the best surgical care he works jointly with a range of allergy, respiratory and eye specialists including joint sinus and eye surgical cases, such as nasolacrimal or tear duct obstruction. He has worked in Auckland since June 2019.
As an academic surgeon he holds a PhD in the molecular and immune mechanisms underpinning chronic sinusitis. His ORL surgery research work has included both clinical trials of medicines, surgical procedures and laboratory studies with funding to date of over $650,000 resulting in numerous international publications, presentations and surgical text book chapters. A combination of clinical and academic surgery ensures provision of the most up to date surgical practice alongside well established techniques. He is also involved in the supervision and training of future ORL surgeons.
He has a family with two children and understands what it is like to be on the receiving side of healthcare and will work to provide a considerate and personal service. He enjoys his downtime with family, in the outdoors and is a keen sportsman - mountain biking, tennis and any kind of cycling are his personal favourites!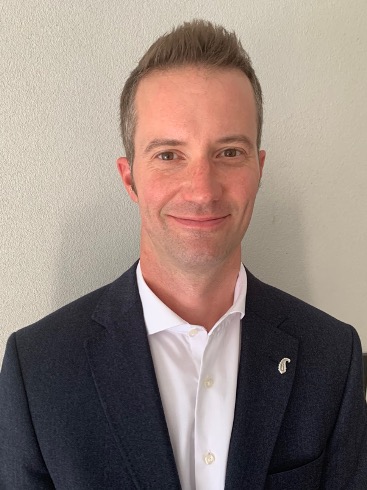 Stephen Ball